Counter Strike Source eSK (orangebox)
Djem Ket konter e kom nreq kush ka qef source me lujt eshte verzioni i fundit edhe ju bon perfecvt veq qe o pak i ran per pc-ja te dobta.
Se shpejti ka me kan CSS Kosova Server edhe kem me lujt me thy.
Play the world's number 1 online action game.
Engage in an incredibly realistic brand of terrorist warfare in this wildly popular team-based game.
Ally with teammates to complete strategic missions. Take out enemy sites. Rescue hostages.
Your role affects your team's success. Your team's success affects your role.

This is a clean rip, everything is original and all files are cracked fresh from steam files except where noted, no old dll's.
As usual everything should work as it should, but if you find bugs please report them.

Also features a completely new feature,
100% clean 100% scnned by Bitdefender antivirus 2011


FEATURES:
- Release 15.01.2011
- Newest NonSteam version
- Latest engine update
- Protocol version 15
- Exe version 1.0.0.58 (cstrike)
- Exe build: 18:35:54 Dec 20 2010 (4426) (240)
- Favorites works, (you can add favorites)
- Playable on LAN and Internet
- Added option to launch listen server in LAN mode
- Fully working serverbrowser with favorites using Setti MasterServer.
- Steam Account/CD-Key NOT required
- No more Invalid CD-Key errors
- Working Dedicated and Listen server (Steam & NonSteam can join)
- Works with Vista/Windows 7 (might need to be installed and played with run as Administrator)
- Nice installer
- Bots are included in this release
- Tuned up default config
- Ads are removed


FAQ:
I get STEAM validation rejected -error when joining some servers.
The server is not cracked.


The Server is using an older protocol than your client (error when joining a server.
The server is outdated.


Greetz from war_ning and esportskosova Stuff
Also Kosovoa Players by pushing me to create this setup.
Credits for revEmu goes to REV Crew


Setup FileSize 1.60GB
HDD FreeSpace required 3.8 GB
Graphic: 256 MB
som Prewiev pics of cs and setup.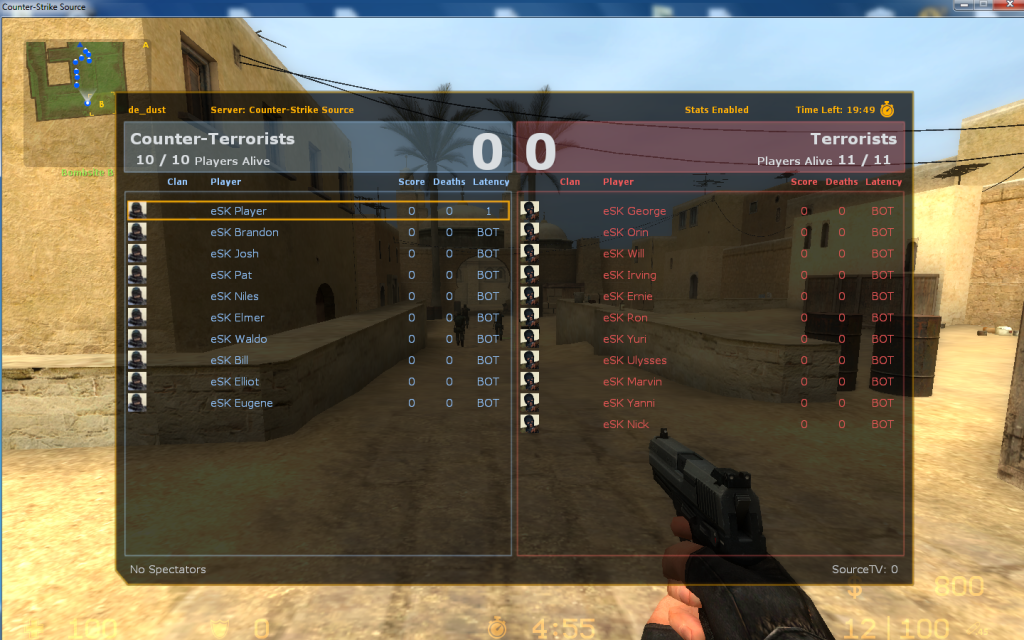 Installation:
Just open setup click next than select drive you want to install css and then next
than pres create shortcut on desktop than next wait waill install than click finish:
than just run the game and enjoy Playing.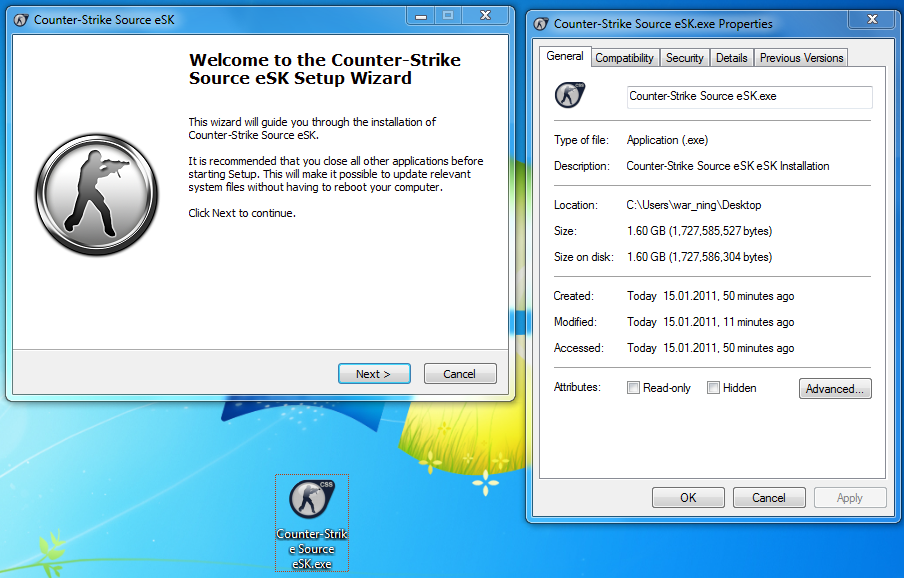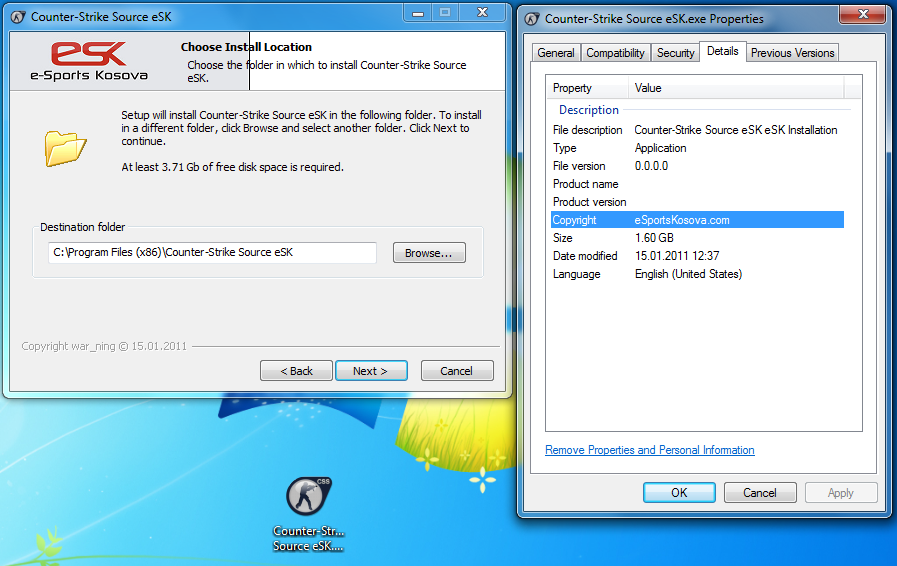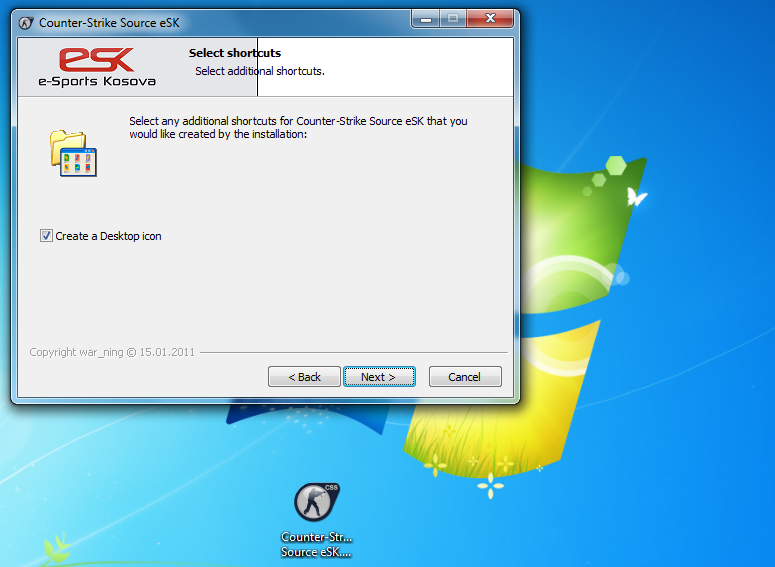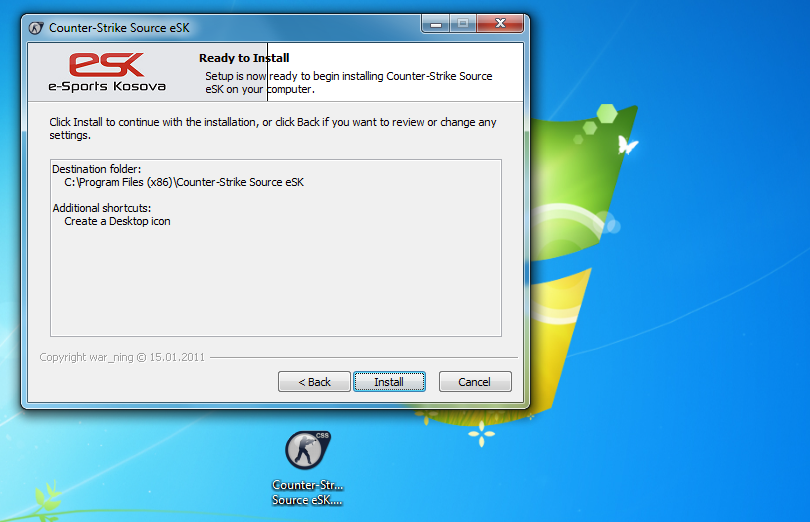 Tok me 5 days to rip and clean this css and create this easy installer..
it will take you just 5 secs to say thank you
Shkarko vetem ne Torrent se shpejti edhe Direct Links:
http://www.h33t.com/details.php?id=e73c ... 2f6cf77334
Kush sdin me punu me torrenta let e merr utorrent pastaj me utorrent e shkarko css eSK.